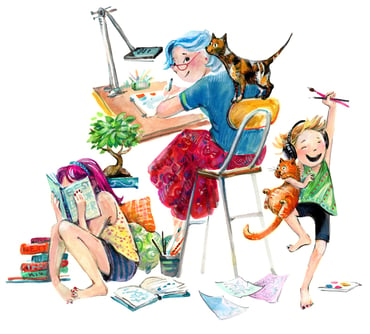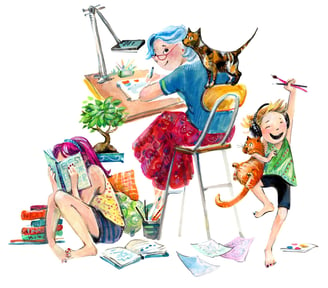 Hi!
My name is Olga Tenyakova. I enjoy experimenting with different mediums. Watercolor, gouache, and colored pencils with a touch of digital are my current go-to favorites! I love to help people bring their stories to life with my illustrations, as well as telling my own through art. I'm especially drawn to heartfelt, magical stories that explore emotions and imagination.
An active member of SCBWI, I've illustrated a few independently published books, including picture books, chapter books, and a collection of poetry.
The "Boris Badger" series is currently available online:
"Boris Badger 2: Boris Goes to the Market" by Michael E McDevitt (Amazon)
"Boris Badger: Boris learns a lesson" by Michael E McDevitt (Amazon)
Learn more about my artistic journey:
SD Voyager 2018
SCBWI San Diego Chapter's Featured Illustrator Interview 2022
Currently seeking representation.